Your hair has untapped potential!
Is your hair lacking extra volume? Say no more! Now Siberian Wellness has something that will unlock full potential of your hair: shampoo and conditioner with ENDESSENCE complex to awake your beauty-full volume! Wonder what's the trick?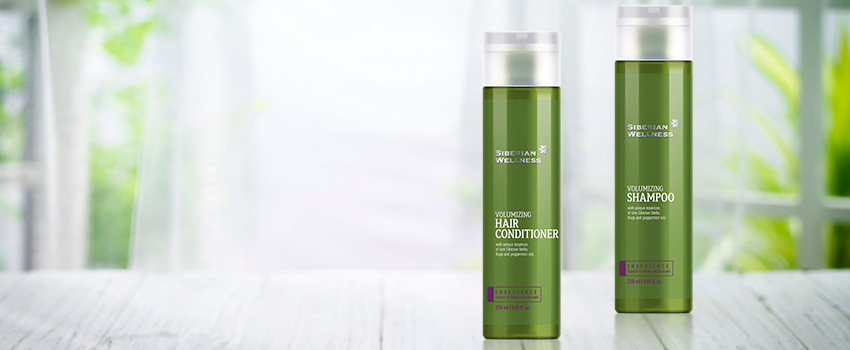 It's the precious ENDESSENCE complex based on vital essences of five endemic Siberian herbs:
Baikal skullcap is known for its adaptogenic, antioxidant and anti-aging properties.
Siberian Leuzea (maral root) delivers tonifying, invigorativing and adaptogenic effects.
Siberian Rhododendron is famous for its antioxidant and antiseptic properties, and contributes to better cellular metabolism.
Siberian Ginseng possesses invigorating, tonifying and adaptogenic properties.
Rhodiola helps to cleanse cells from toxins and wastes and strengthen the immune system.
Endemics – plants, growing solely on the particular territory, in our case – Siberia. Revolutionary technology Eutectys™ makes it possible to preserve  "viable" and highly bioactive sap of endemic plants by almost completely extracting their precious assets.
Formulas of shampoo and conditioner are additionally enriched with vitamin PP and essential oils. Enjoy natural volume and silky-soft hair! Feel how it's getting stronger and shiny day by day.
Be first to try novelties! Find them in CSCs of your city or order via E-shop!