Meet the new product in Experalta Platinum series for body care!
Beauty care – one of our key focuses. We create unique solutions that maintain youthful skin and help you stay flawless every day.
The innovative complex – Body Lab Cellulite Spot Topical Concentrate X50 Silhouette of Experalta Platinum line – a long-awaited product by Siberian Wellness is already available in the E-shop and SW Store!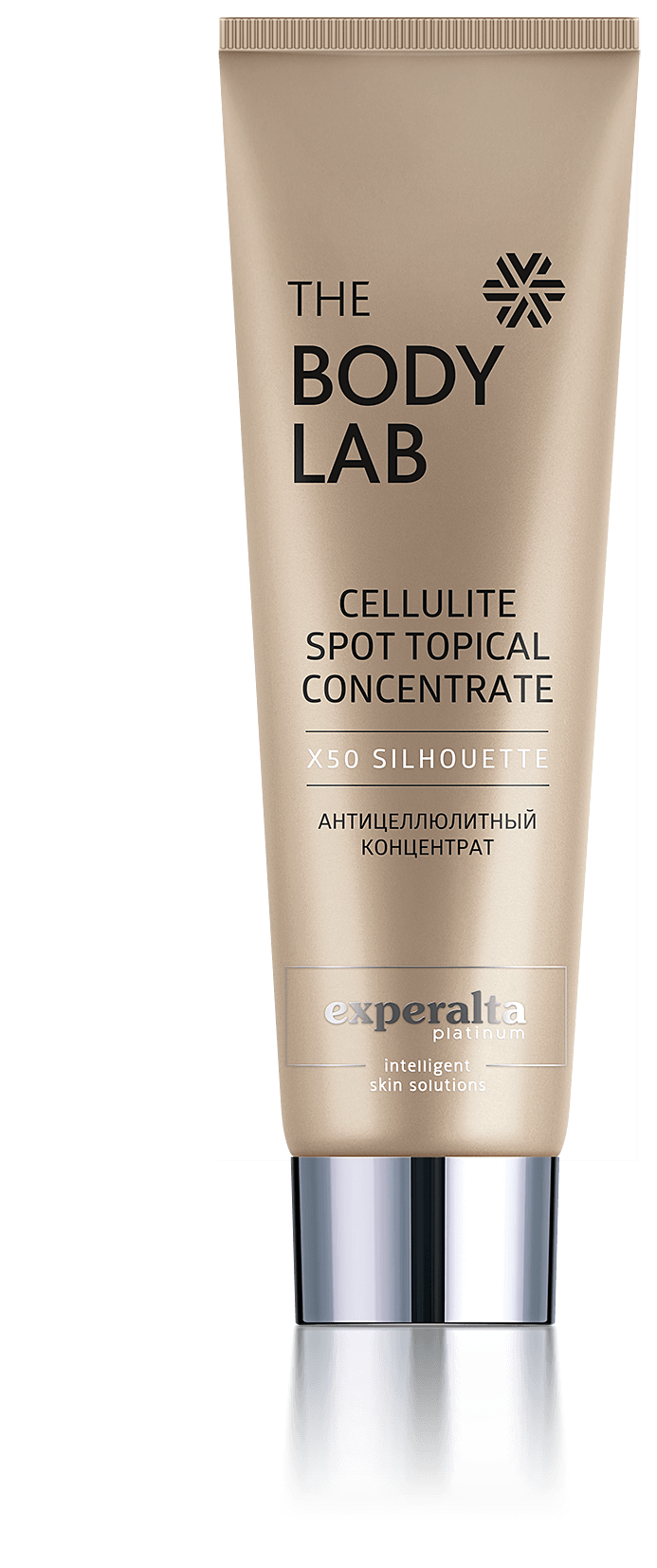 BrownSlim anti-cellulite complex supports fat burning, enhancing the effect of exercises.
BrownSlim is based on the extracts of the Undaria pinnatifida seaweeds (wakame) and Garcinia cambogia. Upon high concentration the complex of arnica, elderberry, chestnut and ruscus extracts delivers a pronounced lymphatic drainage effect: improves microcirculation in the skin, prevents congested areas, helps to remove excess fluid from the body, promotes toning and strengthening effects. The X50 molecule reduces lipid synthesis, which facilitates slimming and helps smooth out "orange peel" skin. Result: more sculpted body silhouette, smooth and supple skin.
Read the detailed presentation about the new The Body Lab Cellulite Spot Topical Concentrate X50 Silhouette on our website.
Find the new product in our SIBERIAN WELLNESS Store or order it online!