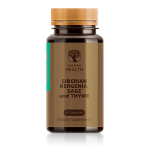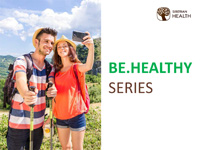 Siberian Bergenia, Sage and Thyme
# 400961 60 capsules
INTERNAL HERBAL DEODORANT  natural solution for combating excessive sweating
This extra-strong formula combines the most powerful Siberian plants with proven antibacterial and antiviviral activity.
• Extract of sage leaves helps to normalize autonomic nervous system responsible for sweat secretion.
• Extract of bergenia crassifolia normalizes sweat glands activity and inhibits bacteria that cause unpleasant sweat smell.
• Extract of thyme herb reduces skin irritation and inflammation during excessive sweating.
Proprietary Blend: Highly standardized extracts of Siberian Bergenia (Bergenia crassifolia), Sage, Thyme.