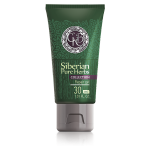 Price inkluding VAT plus shipping
Buy in Online-Shop
Siberian Pure Herbs Collection. Repair Gel, 30 ml
# 401802 30 ml
This powerful blend of botanical and essential oils, bee pollen and royal jelly helps to sooth and repair the skin exposed tosun, wind, frost and insect stings.
Baikal Natural Cosmetics LLC, 15 Bashilovskaya Street, Moscow, 127287, Russia.
Recommended use
Apply a small amount of gel onto areas of skin that require special care. Repeat every 3-4 hours.
Active ingredients: sunflower seeds oil, castor oil, bee wax, olive oil, sesame oil, lavender essential oil, galipot, fir essential oil, eucalyptus oil, royal jelly extract, amaranth extract, bee pollen extract, honey extract, rosemary leaves extract, sandal essential oil, tocopherol.
Ingredients (INCI): helianthus annuus (sunflower) seed oil, ricinus communis (castor) oil, cera alba (beeswax), olea europaea (olive) oil, sesamum indicum (sesame) oil, lavandula angustifolia (lavender) oil, abies sibirica (fir) turpentine, abies sibirica (fir) oil, thuja occidentalis (thuja) oil, eucalyptus globulus (eucalyptus) oil, royal jelly extract, amaranthus paniculatus (amaranth) extract, bee pollen extract, mel (honey) extract, rosmarinus officinalis (rosemary) leaf extract, santalum album (sandalwood) oil, tocopherol.